National Accounts
ArmRLite's National Accounts Department is available for any questions. Each member of our National Accounts Team is trained to aid architects, builders, developers, designers, and contractors with regards to projects with a national account standing. We work with our partners to tackle product solutions on each specific application based on the design, usage, and requirements of the project. Our extensive dealer/installer network can be tapped for projects which require an in the field perspective, pricing, service, or installation.
If you are specifying, building, or require pricing for a National Account project, please feel free to contact us by phone 1-800-554-5816 or through our contact us form. A member of our National Accounts Team will be in touch as soon as possible to address your inquiry.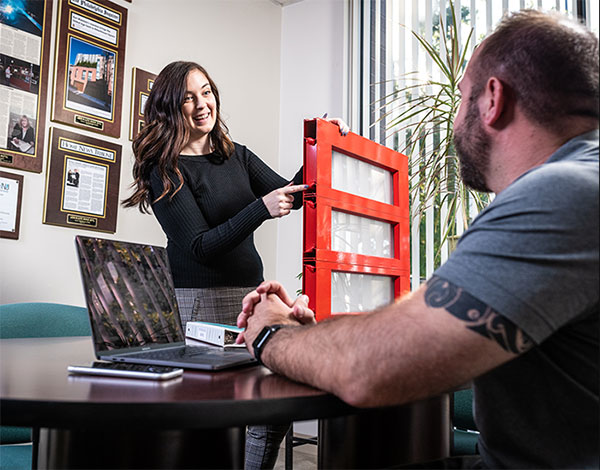 When Your Entrance Matters!
When you choose ArmRLite for your home's or commercial building's entrance solution, you're making a wise investment that will captivate your customers, impress your neighbors, and protect your family and employees.

Questions?
Call 1-800-554-5816 or email ArmRLite today to discuss how we can make your vision of a luxurious, durable garage door a reality!